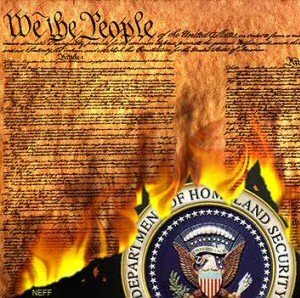 Radio broadcast on Sunday, September 28, 2008 from 1 PM to 3 PM EDT: Worried about the economy? Perhaps you have been subsisting on "money" devoid of intrinsic value for far too long? When people subsist on food that lacks adequate amounts of vitamins, minerals and trace minerals over time, disease is inevitable. The "disaster" that we are witnessing in the politico-economic realm is merely the inevitable result of relying upon fiat money as a mandatory means of exchange. If you are starving for nutrition, junk food is not going to save you. Our nation is starving for a lack of constitutional coin, so how does a 700 billion fiat-dollar bailout of those that perpetuated this economic cancer help the average American? Exactly, it doesn't. Democrats and Republicans on Capitol Hill are scheming a way to enslave your children and their children to a phony debt created out of thin air. If they pass it, they don't deserve to come home to their district unless they are tarred and feathered, which may be too kind. Isn't it funny that no one in their right mind is snickering at Ron Paul anymore?
The Robert Scott Bell Show cherishes the principles that strengthen our understanding and practical application of freedom and healing. Where other talk shows leave off, the Robert Scott Bell Show is just getting started. Listen to the voice of health freedom and liberty for perspective this week Sunday, September 28, 2008 from 1 PM to 3 PM EDT. Just turn on your radio or internet stream at the appropriate time.
Hour One: Constitutional Party -- Is it time for one yet? As our elected leaders go overt in their attempts to overthrow the republic (see the bi-partisan proposed bailout plan), I welcome Chuck Baldwin, fresh off his endorsement from Dr. Ron Paul to the RSBell Show. We'll discuss his constitutional perspectives on the presidency, war, the Ron Paul rEVOLution, the Culture of Life, illegal immigration and health freedom. Setting aside political healing for a moment, how's your prostate? Do you know what the most important nutrient is in preventing prostate cancer? Yes, that's right, more on the cancer industry's feigned ignorance of selenium... Thanks for tuning in where there's more healing in two hours than most shows have in a whole year! Your calls at 1-800-449-8255. (Show topics subject to change based on breaking news and the whims of the host.)
Hour Two: Renaissance Medicine -- Could we benefit by a revitalization of true healing in these united States of America? That may be the understatement of the century. This hour, I am honored to welcome Dr. Norm Shealy, one of my favorite medical doctors, back to the program. (You can listen to my recent appearance on his show by clicking here.) I just love fearless physicians who stand against pharmaceutical tyranny. Dr. Shealy and I will discuss how to bring healing back to healthcare, no matter what the disease. What about the economy? We have holistic solutions for that, too. Empowering the nation and everyone in it to heal, only on the united States of health talk radio. Your calls at 1-800-449-8255. (Show topics subject to change based on breaking news and the whims of the host.)
Natural Solution Links for Independence:
Where can you get the many things that are discussed on the Robert Scott Bell Show? Why, ChoosetobeHealthy.com of course. Call 1-866-424-1077. Especially food grown GTF chromium and selenium and Dr. Ohhira's Probiotics12plus.
Cleanse your intestines for optimum immune and digestive health with Aloe Ease aloe cleanse! Call 1-800-894-3491 and ask for the Robert Scott Bell Show special! Are you regular yet?
Is your baby a "Nordic" baby? Are you? Nordic Naturals essential fats for the whole family! www.nordicnaturals.com 800.662.2544
Regenerative medicine? Discover the many benefits of silver hydrosol! Try the Best. It's Sovereign Silver from Natural-Immunogenics. Call 1-888-328-8840 today and ask about the NEW Homeopathic First Aid Gel!
Clean everything, Safely! The Crusador is the new place to get your Organic Orange TKO. It's also the easiest way get Orange TKO. Go to HealthTruthRevealed.com! Or call 1-800-593-6273 today!
What does my wife take for digestion and a healthy liver? Alta Health Product's Can-Gest, of course. That's also where I get my favorite Silica supplement! Healthy skin, hair, bones and nails anyone? And please do not forget about the vascular integrity from Silica! 1-800-423-4155.
Rife Resonators for pain relief and so much more! Phone 1-866-885-6625 and learn about the Rife Frequency Generator for healing! Perhaps the most powerful tool available for clearing the terrain! Get one while you are still free to do so.
Clear your terrain by DetoxAmerica.com -- 1-888-338-6987 -- Call and ask for The Robert Scott Bell Show special!
Environmental cleaning solutions have no peer! Get OrangeTKO today! Call 1-800-991-2463 TODAY! Your family will no longer have to resort to toxic petrochemical cleaners! This is HUGE!
Go OrganicRacing.com and Harmony Cone ear candles, putting passion for quality food and healing into passion for racing! Ear infections, sinus pressure, sore throat? Ear Candles! Visit Harmony Cone for the best! Ask your favorite health food store for Harmony Cone Ear Candles.
Come to the World Congress of Holistic Medicine in Chiangmai, Thailand, February 20-22, 2009. Learn more here: http://www.ircns.org/wchm.php?type=3 as information becomes available. I will be there, will you?
Sneak Preview for the October 5 show: Stuart Tomc from Nordic Naturals returns with more scientific breakthroughs in support of essential fats!
The easiest way to hear The Robert Scott Bell show on the web is by going to Talk Stream Live during broadcast hours.
The Robert Scott Bell Show is now PODCASTING! Go to itunes or do a Google Search for "Robert Scott Bell" + "podcast" and listen at your convenience.
Now you can visit and subscribe to The Robert Scott Bell Show blog!
Talk Radio is healthier -- EVERY Sunday! Listen September 28, 2008, the show begins at 1 PM EDT and broadcasts live until 3 PM EDT.
1) Constitutional Prostate Party and 2) Renaissance Medicine with Dr. Shealy on Talk Radio Network from 1 PM to 3 PM EDT, Sunday, September 28, 2008.
The Robert Scott Bell Radio Program is here to empower you with healing principles every week! Physical, Emotional, Mental, Spiritual, Economic and yes, even Political Healing! Every week on Talk Radio Network. The power to heal is yours...