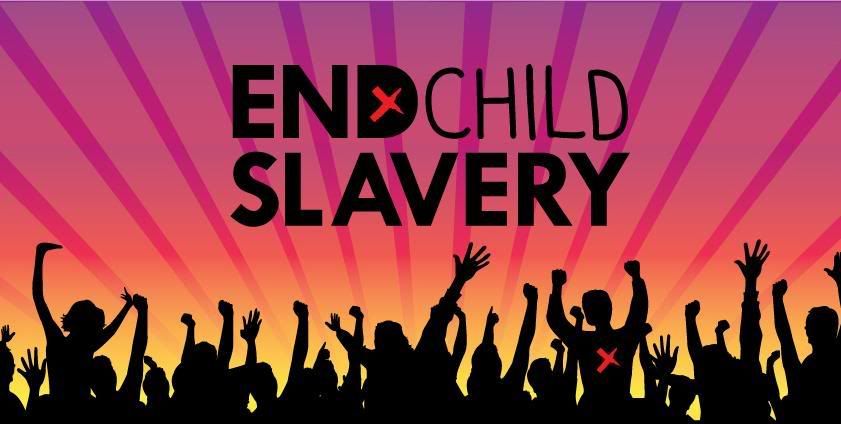 Radio broadcast on Sunday, May 17, 2009 from 1 PM to 3 PM EDT: Why would anyone want the government to have jurisdiction over marriage? What does it get you? Tax deductions? How about ownership of the fruits of your marriage. How else would the government force chemotherapy on your children against your will? The government says that the kid is immature.
More planetary immaturity is what I see with this global economic meltdown. The elites of planet earth have convinced themselves and much of terra firma that there are no consequences to any action. How else do you explain the economic theory that you can solve the problem of irresponsible borrowing and spending by encouraging even more irresponsible borrowing and spending?
Are there any grown-ups in Washington D.C. besides Ron Paul?
The Robert Scott Bell Show cherishes the principles that strengthen our understanding and practical application of freedom and healing. Where other talk shows leave off, the Robert Scott Bell Show is just getting started. Listen to the voice of health freedom and liberty for perspective this week Sunday, May 17, 2009 from 1 PM to 3 PM EDT. Just turn on your radio or internet stream at the appropriate time.
Hour One: Jurisdictional Chemotherapy -- Where does government get the authority to force your child into barbaric chemotherapeutic interventions? A judge in Minnesota has sided with the Pharmaceutical Industrial Complex, instead of defending the sanctity of the family, by ruling that 13-year-old Daniel Hauser must undergo chemotherapy against his will and that of his family. In light of this dark ruling, I will revisit issues that are critical to protecting your loved ones from government agents with pharmaceutical conflicts of interest.
Do you need a license from government to do that which is your birthright? I will tell you why the rest of the media will not touch this story and cover what it really means. You think you own your kids? Is there a judge in your neighborhood ready to rule otherwise?
Get ready for a special guest appearance by Abraham Cherrix on this matter. If you would like to catch up on his story, click here.
In the News: Judge rules family can't refuse chemo for boy "It was unclear how the medicine would be administered if the boy fights it. Dr. Bruce Bostrom, a pediatric oncologist at Children's Hospitals and Clinics of Minnesota, said last week he would have a hard time forcing Daniel to take the medicine."
Glaxo gets H1N1 vaccine orders from several gov'ts "...several European governments had ordered stockpiles of a pandemic vaccine the British drugmaker is developing against the new H1N1 flu virus." Euroweenies.
Thanks for tuning in where there's more healing in two hours than most shows have in a whole year! Your calls at 1-800-449-8255. (Show topics subject to change based on breaking news and the whims of the host.)
Hour Two: Inflammation and Pain Removal -- Cognitive atrophy is apparent at CDC as they pine for a bigger budget in pursuit of the unholy Swine Flu vaccine grail. They need a bigger budget like Nancy Pelosi needs more CIA briefings. We need to reduce their inflammation. Perhaps a new Kentucky senator might help?
Move over Ibuprofen, humble little Green Lipped Mussels can reduce inflammation far better -- without side effects! Essential fats are critical to joint health, respiratory health, cardiovascular health, cholesterol, HDL and triglyceride levels. Nature does it again!
Kerry Jacobson, from Pernax, joins me to discuss the science of a sustainable marine lipid oil harvested in New Zealand. Through a combination of geographic, climatic, and ecological factors that occur nowhere else in the world, the pristine waters of the Marlborough Sounds region that provide the unique environment for one of the most powerful nutritional substances on planet earth. Anyone interested in lowering blood pressure, reducing risks of blood clotting, stimulating the immune system, and regulating brain function?

Special thanks to surprise guest Dr. Rand Paul, who joined me to discuss individual liberty vs. collectivism as he explores a Senate run for the state of Kentucky.

In the news: More on the germ theory run amok -- Swine flu closes more NYC schools, spreads in Asia "The government ordered schools closed in parts of the port city of Kobe, where the Ministry of Health said a male high school student who had not recently traveled abroad tested positive for the virus."
Arizona Woman With Lung Condition Dies From Swine Flu "Laboratory tests confirmed that the woman was infected with the flu strain." What lab test?
Empowering the nation and everyone in it to heal nutritionally, only on the united States of health talk radio. Your calls at 1-800-449-8255. (Show topics subject to change based on breaking news and the whims of the host.)
Natural Solution Links for Independence:
Rapid inflammation and pain reduction from a dietary supplement? Pernax the magnificent! Click on the link to see how you can try it for FREE! Call 1-888-424-7179 for more information.
Where can you get the many things that are discussed on the Robert Scott Bell Show? Why, ChoosetobeHealthy.com of course. Call 1-866-424-1077. Especially food grown GTF chromium and selenium and Dr. Ohhira's Probiotics12plus.
Is your baby a "Nordic" baby? Are you? Nordic Naturals essential fats for the whole family! www.nordicnaturals.com 800.662.2544
Regenerative medicine? Discover the many benefits of silver hydrosol! Try the Best. It's Sovereign Silver from Natural-Immunogenics. Call 1-888-328-8840 today and ask about the NEW Homeopathic First Aid Gel, voted one of the Top Ten new natural products of 2008!
Clean everything, Safely! The Crusador is the new place to get your Organic Orange TKO. It's also the easiest way get Orange TKO. Go to HealthTruthRevealed.com! Or call 1-800-593-6273 today!
Why would you want to alkalize your body? Cancer cannot thrive in an alkaline environment. Discover the technology and health benefits of purified, alkalized water (call 1-877-466-5433 to get $200 off - ask for the RSBell Show special!). Make great music with the Melody ionizer from Jupiter Science.
Be on the lookout for some bonus podcasts, including special interviews with Dr. David Steenblock (CLICK HERE) of StrokeDoctor.com and Keith Morey (CLICK HERE) of Super Good Stuff.
More yummy nutrition from HempUSA.org. Call (908) 691-2608 to get the 5lb Sampler Plus.......FREE SHIPPING, which includes 1- 1lb Hemp Powder, 2- 1lb Hemp Seeds salted or unsalted, 3- 1lb Soft Centers/without the hull, 4- 1lb Hemp Coffee, 5- 1-17 Ounce of Hemp Oil, 6- 1- 21/2 lb Micro Plant Powder. Amazing! Have you tried the hemp coffee? Wow!
Environmental cleaning solutions have no peer! Get OrangeTKO today! Call 1-800-991-2463 TODAY! Your family will no longer have to resort to toxic petrochemical cleaners! This is HUGE!
Go OrganicRacing.com and Harmony Cone ear candles, putting passion for quality food and healing into passion for racing! Ear infections, sinus pressure, sore throat? Ear Candles! Visit Harmony Cone for the best! Ask your favorite health food store for Harmony Cone Ear Candles.
Sneak Preview for the May 24 show: Plenty of surprise guests and healing topics on radio!
The easiest way to hear The Robert Scott Bell show on the web is by going to Talk Stream Live during broadcast hours.
The Robert Scott Bell Show is now PODCASTING! Go to itunes or do a Google Search for "Robert Scott Bell" + "podcast" and listen at your convenience.
Now you can visit and subscribe to The Robert Scott Bell Show blog!
Talk Radio is healthier -- EVERY Sunday! Listen May 17, 2009, the show begins at 1 PM EDT and broadcasts live until 3 PM EDT.
1) Chemotherapy by Command and 2) Inflammation and Pain Removal on Talk Radio Network from 1 PM to 3 PM EDT, Sunday, May 17, 2009.
The Robert Scott Bell Radio Program is here to empower you with healing principles every week! Physical, Emotional, Mental, Spiritual, Economic and yes, even Political Healing! Every week on Talk Radio Network. The power to heal is yours...