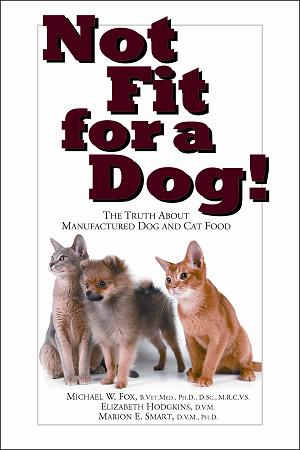 Radio broadcast on Sunday, January 18, 2009 from 1 PM to 3 PM EST: Should we ever rely upon a government bureaucracy to care for our well-being, our health will inevitably end up in as sorry a state as the economy that relies on fiat money and fractional reserve banking.
The FDA regulates a drug monopoly, disallowing those within its jurisdiction the knowledge that herbs and supplements, not drugs, are the only way to prevent, mitigate, cure and treat disease.
Actually, that's not exactly accurate. Natural supplements do not really treat disease, they treat the body. The body is then able to overcome disease, along with a healthy mind and spirit. I am going to let you in on a little secret: All healing is spiritual and outside the jurisdiction of the Department of Health and Human Services and its underlings.
However, until the American people wake to that reality, they will continue to grovel for "natural scraps" from the incoming Obama administration -- as if they are going to save you from Big Government. Welcome to the United States of S.S.R.I. -- Yes, this is a spiritual crisis...
The Robert Scott Bell Show cherishes the principles that strengthen our understanding and practical application of freedom and healing. Where other talk shows leave off, the Robert Scott Bell Show is just getting started. Listen to the voice of health freedom and liberty for perspective this week Sunday, January 18, 2009 from 1 PM to 3 PM EST. Just turn on your radio or internet stream at the appropriate time.
Hour One: Economic Quakes and Medical Quacks -- The news is reporting that people are skipping their doctors and turning to herbal supplements because of job losses and lack of insurance. The mainstream media seems to think that this is an unmitigated disaster. I will tell you why this is actually great news for the health of millions of Americans. Could the bad economy actually be good for your health?

Special alert: Listen up for the Health Ranger Report, a new weekly feature on the Robert Scott Bell Show. Mike Adams will reveal the real definition of a quack. This should be fun! Also, updates on the EPA attack on colloidal silver and what you can do about it as well.
Also, Thomas James of HempUSA.org drops by to briefly re-introduce you to the nutritional wonders of hemp (get yours by calling 908-691-2608).
Thanks for tuning in where there's more healing in two hours than most shows have in a whole year! Your calls at 1-800-449-8255. (Show topics subject to change based on breaking news and the whims of the host.)
Hour Two: FDA "Not Fit for a Dog" -- Should it be illegal to tell the truth about a dietary supplement that you may sell? Are we a country of free people or merely slaves to the medical industrial complex regulated by FDA? What are the solutions to our industrialized food system?

Chronic degenerative diseases are even occurring in pets now. Why? Dr. Michael W. Fox, from TwoBitDog.com returns to discuss how to clean up the mess we are all in (that includes the humans too).

Empowering the nation and everyone in it to heal nutritionally, only on the united States of health talk radio. Your calls at 1-800-449-8255. (Show topics subject to change based on breaking news and the whims of the host.)
Natural Solution Links for Independence:
Where can you get the many things that are discussed on the Robert Scott Bell Show? Why, ChoosetobeHealthy.com of course. Call 1-866-424-1077. Especially food grown GTF chromium and selenium and Dr. Ohhira's Probiotics12plus.
Is your baby a "Nordic" baby? Are you? Nordic Naturals essential fats for the whole family! www.nordicnaturals.com 800.662.2544
Regenerative medicine? Discover the many benefits of silver hydrosol! Try the Best. It's Sovereign Silver from Natural-Immunogenics. Call 1-888-328-8840 today and ask about the NEW Homeopathic First Aid Gel, voted one of the Top Ten new natural products of 2008!
Clean everything, Safely! The Crusador is the new place to get your Organic Orange TKO. It's also the easiest way get Orange TKO. Go to HealthTruthRevealed.com! Or call 1-800-593-6273 today!
Rife Resonators for pain relief and so much more! Phone 1-866-885-6625 and learn about the Rife Frequency Generator for healing! Perhaps the most powerful tool available for clearing the terrain! Get one while you are still free to do so.
More yummy nutrition from HempUSA.org. Call (908) 691-2608 to get the 5lb Sampler Plus.......FREE SHIPPING, which includes 1- 1lb Hemp Powder, 2- 1lb Hemp Seeds salted or unsalted, 3- 1lb Soft Centers/without the hull, 4- 1lb Hemp Coffee, 5- 1-17 Ounce of Hemp Oil, 6- 1- 21/2 lb Micro Plant Powder. Amazing! Have you tried the hemp coffee? Wow!
Environmental cleaning solutions have no peer! Get OrangeTKO today! Call 1-800-991-2463 TODAY! Your family will no longer have to resort to toxic petrochemical cleaners! This is HUGE!
Go OrganicRacing.com and Harmony Cone ear candles, putting passion for quality food and healing into passion for racing! Ear infections, sinus pressure, sore throat? Ear Candles! Visit Harmony Cone for the best! Ask your favorite health food store for Harmony Cone Ear Candles.
Come to the World Congress of Holistic Medicine in Chiangmai, Thailand, February 20-22, 2009. Learn more here: http://www.ircns.org/main.php# as information becomes available. I will be there, will you?
Sneak Preview for the January 25 show and beyond: Plenty of surprise guests, including Dr. Tony O'Donnel, and plenty of healing topics! Look for the return of Dr. Rashid Buttar!
The easiest way to hear The Robert Scott Bell show on the web is by going to Talk Stream Live during broadcast hours.
The Robert Scott Bell Show is now PODCASTING! Go to itunes or do a Google Search for "Robert Scott Bell" + "podcast" and listen at your convenience.
Now you can visit and subscribe to The Robert Scott Bell Show blog!
Talk Radio is healthier -- EVERY Sunday! Listen January 18, 2009, the show begins at 1 PM EST and broadcasts live until 3 PM EST.
1) Economic Quakes, Medical Quacks and 2) FDA Not Fit for a Dog on Talk Radio Network from 1 PM to 3 PM EST, Sunday, January 18, 2009.
The Robert Scott Bell Radio Program is here to empower you with healing principles every week! Physical, Emotional, Mental, Spiritual, Economic and yes, even Political Healing! Every week on Talk Radio Network. The power to heal is yours...